Better yet, visit TMS in person!
We love visitors, so feel free to drop by during normal business hours.
TMS Hours
Monday – Thursday: 9am – 5pm
Friday: 10am – 4pm
Saturday – Sunday: Closed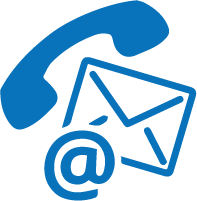 Third Party Anonymous Tip Line

Third Party Anonymous Team Member TIP LINE
Línea de Contacto Anónimo
Do you have something confidential that you would like to report?
¿Tienes algo confidencial que necesitas reportarle?
Tip Line Toll Free Number: 1-855-945-8867
Tip Line Online Portal: http://www.lighthouse-services.com/wgresorts
Why an ANONYMOUS TIP LINE?
We pride ourselves on a culture of openness, trust and integrity.
Effective ethics is a team effort involving the participation and support of every team member. We will not tolerate any wrongdoing or impropriety at any time and management will take the appropriate measures and act quickly in addressing any issues or infractions of company policies.
We promote a trustworthy and honest work atmosphere and we will reinforce the vision of these ethics within the organization.
REMINDER: Regular business matters that do not require anonymity should be directed to your supervisor and/or Team Member Services (in person, by phone or contact us forum above) and should not be submitted using this service.
Bling – Ext 5149 (Mon – Sun: 9am – 11pm)

Blyss – Ext 5189 (Mon – Sun: 10am – 9pm)

Cabana Shop – Ext 49514 (Mon – Sun: 9am – 5pm)

Casino's Cage – Ext 5501 (Mon – Sun: Open 24 Hours Daily)

Casino Services – Ext 5151 (Mon – Sat: 8am – 6pm / Sun: 8am – 1pm)

Enterprise Rental Car – Ext 5253 (Mon – Fri: 8am – 5pm / Sat – Sun: 9am – 3pm)

FedEx Business – Ext 5052 (Mon – Sun: 7am – 7pm)

Fitness Center – Ext 49788 (Mon – Sun: 6am – 8pm)

Kate's Island Shop – (Mon – Sun: 9am – 9pm)

Men's West – Ext 49281 (Mon – Sun: 10am – 9pm)

Monorail – Ext 5964 (Sun – Thur: 7am – 12am / Fri – Sat: 7am-3am (Single Ride $5) 1-Day Pass $12 (3-Day Pass $28) Children under 5 Free)
Nectar Bath Treats – Phone 836-9282 (Mon – Sun: 9am – 10pm)

Paradise Gift Shop – Ext 5541 (Mon – Sun: Open 24 Hours Daily)

Pool – Ext 5255 (Mon – Sun: 9am – 7pm)

Race & Sports SuperBook – (Sun – Thur: 8am – 10pm / Fri – Sat: 8am – 11pm)

Rock'in Ink Tattoo – Phone 294-3800 (Mon – Sun: Open 24 Hours Daily)

Serenity Spa – Ext 5648 (Mon – Sun: 6am – 8pm)

Strip Store – Ext 49274 (Mon – Sun: 10am – 6pm)

Tennis Courts – Ext 5009 (Mon – Sun: 9am – 3pm – RSVP ONLY)

The Bedroom – (Mon – Sun: 1pm – 9pm)

The Source Electronics – Phone 733-0222 (Mon – Sun: 9am – 10pm)

Westgate Box Office – Ext 5755 (Mon – Sun: 10am – 10:30pm)